Semetrical's Cryptocurrency SEO Report Webinar provides analysis across six key online performance metrics for the UK market: SEO visibility, traffic, rankings, domain authority, content performance and audience intelligence. Discover the successes and opportunities for websites competing in the UK Cryptocurrency industry.
Watch our UK Cryptocurrency SEO Webinar
Top Performing Cryptocurrency Brands SEO Leaderboard
This leaderboard shows the top performing brands, ranked by visibility (e.g. how easily their website can be found on Google). Visibility is calculated as total search volume for keywords in position 1-10.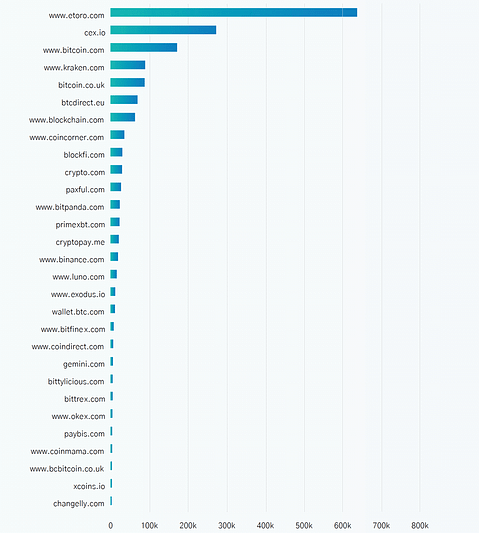 Download the full Cryptocurrency SEO Report to learn:
Which websites dominate the Search Engine Results Pages (SERPs)
Which websites generate the highest volume of traffic – and how much more traffic your website could be getting
Which websites have earned the most rich snippets – and which tactics work best for winning them
The correlation between domain authority and visibility – and what this means for your business
Which websites have the highest content engagement rates
What your audience looks like – who is engaged in Cryptocurrency, who is engaging with your competitors and what do they care about the most?
Download The Report